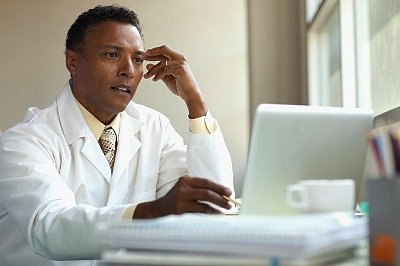 Doc2Doc™ has been used successfully to facilitate a wide array of care transition types, coordinate referrals and enable eConsults between providers for over a decade. Doc2Doc™ enables the entire team of doctors, hospitals, and other health care providers to coordinate high quality care across physical, geographical and business boundaries.
Doc2Doc™ is secure, HIPAA compliant, yet accessible from any location via an internet connec ion. Everyone benefits; clinicians access the patient information they need to deliver quality care; Practice Managers provide smooth patient transitions; and Referral Coordinators ensure important and timely specialty visits. Plus clinical documentation is automatically captured. This reduces administrative time for both data entry and reporting.
Focusing on the transition-types specifically requested, Doc2Doc™ is an integrated solution that provides Emergency Room, Inpatient to provider notifications, referral coordination, and eConsults support in a single intuitive environment. Doc2Doc™ is capable of functioning in all healthcare settings with a wide range of healthcare IT infrastructures. The DocSynergy™ Doc2Doc™ module easily integrates with any Electronic Health Record (EHR) solution.
The Doc2Doc™ module can be integrated into any workflow with any EHR platform and the browser-based application is designed to support users across a variety of care sites of and patient populations while avoiding unnecessary duplication of services, preventing medical errors, and reducing costs. . Doc2Doc™ also helps you meet certification standards including: PCMH, Joint Commission and Meaningful Use. Importantly, Doc2Doc™ helps physicians get back to doing what they want to be doing – focusing on their patients.
Doc2Doc™ pioneered the use of eConsults in care transitions to enable better coordinated care through shared care plans developed between specialists and PCPs. We first implemented the Doc2Doc™ eConsult capabilities in the correctional health care system resulting in over 70% decrease in inmate transports for specialty care, and wait times for specialists' opinions reduced from 3 to 4 months to less than 60 hours! Today, Doc2Doc™ is helping to solve the challenges of the delivery of health care facing most organizations today, ensuring collaborative communication throughout the care delivery network and enhancing access to specialists in rural health settings.
The Doc2Doc™ module utilizes the Store & Forward (S&F) method of communication for its browser-based eConsult and referral system. The online consultations occur asynchronously so each party communicates at a time most appropriate and convenient to them. For more than 10 years, Doc2Doc™ users have been leveraging the power of this unique capability to deliver higher quality care more efficiently to hundreds of thousands of patients. eConsults are fully integrated with the other components of the Doc2Doc™ system so that notifications, referral management, and eConsults all work together seamlessly. Doc2Doc™ will also work seamlessly with traditional video telemedicine programs or even lightweight telemedicine (for example, through encrypted Skype sessions).
With Doc2Doc™ clinicians can see and track all patient referrals and consultations in one place, while results are communicated electronically to ensure safe and validated delivery. It also ensures that every patient has the appropriate labs, imaging and other information available at the time of the visit.
Referral Coordination is a core competency of Doc2Doc™. Doc2Doc™ supports the use of standardized referral protocols, and also enables these "standards" to be tailored to any receiving specialty or to individual specialists or groups (or any other referral target, such as home health or an imaging center). This enables standardization at an appropriate level while ensuring that the most appropriate information needed for scheduling, pre-visit workup, or telemedicine interaction are all available.
Doc2Doc™ provides a shared calendar capability and enables both sending and receiving providers to monitor referral status through dashboards that are updated in real time. In addition, Doc2Doc™ supports the bidirectional transmission of structured and unstructured data and files from one provider to another.
Extensive experience has taught us that some of the most valuable partners for care transitions are organizations who are unlikely to have EHRs or robust information systems. For example, home health agencies, community services, rehabilitation services, hospice, and many other valuable healthcare providers typically do not have robust EHRs. In these cases, Doc2Doc™ has been used quite successfully to facilitate the care transition and move structured (and unstructured) records securely from one location to another, and to coordinate the care transition from beginning to end.
Call 405-271-9900 today to learn how our turn-key solutions can help your organization or click on Learn More.