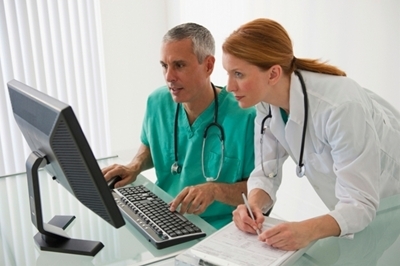 MedUnison's DocSynergy™ Electronic Health Record (EHR) solution is a HIPAA-compliant environment for medical records and communications and has been successfully deployed in health care settings since 2001. Instead of paying for expensive installation, costly unexpected updates, licensing fees and other recurring expenses of traditional enterprise EHR applications, with MedUnison's cloud-based EHR solution you pay low set-up costs and a predictable monthly fee. DocSynergy™ is a turn-key offering that is a proven easy-to-use solution. The only technology burden for the customer is standard maintenance of user PCs with internet access
DocSynergy™ is a highly secure, enterprise-level electronic health care system complete with an Electronic Health Record (EHR), ePrescribing, eMAR, scheduling tool, proprietary SmartForms clinical documentation technology, native telemedicine support and an interoperability engine. Built from the ground up on the "software as a service" cloud-based model, the components of the DocSynergy™ solution may be used alone or in tandem to yield impressive results.
The DocSynergy™ EHR provides all of the functionality needed to support the delivery of primary care services, including clinical documentation (via customizable SmartForms™ and templates), computerized provider order entry (CPOE), electronic prescribing (eRx) and labs. In addition, the DocSynergy™ EHR is accessible to providers from any location with an internet connection — so on-call providers, who need to provide care guidance to nursing after hours, can review a patient's record completely, and even place orders for medications or treatments, all without leaving their homes. Any provider, such as a visiting nurse, can access the DocSynergy™ EHR from any remote location as necessary to document patient care delivered.
Another advantage with the DocSynergy™ EHR is that it supports the use of novel care-delivery models such as TeleHealth and online eConsults by supporting the scheduling of online interactions natively in the scheduling tool as well as enabling providers on both ends to have full access to the patient's medical record and the ability to order interventions (new or updated meds, etc.) remotely as their schedule permits. Specialty care is actually enhanced through our solution, the asynchronous method is an effective means to facilitate fast and effective responses from specialists.
Unlike most Electronic Health Record (EHR) solutions which can represent enormous up front and ongoing costs, DocSynergy™ provides a clear pathway to cost savings through decreased specialty utilization – a quantifiable result that goes right to the bottom line.
Call 405-271-9900 today to learn how our turn-key solutions can help your organization or click on Learn More.