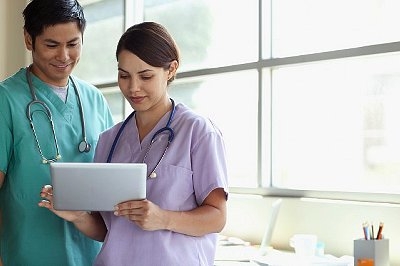 Today, MedUnison exchanges a wide breadth of Protected Health Information (PHI) through electronic interfaces with lab, pharmacy and radiology partners, as well as other electronic health record (EHR) platforms .
We deliver our integrated Management Information Systems (MIS) components with open, well documented industry standard application, data, and communications interfaces; allowing us to implement connectivity reliably and quickly with labs, radiology, medical devices, and clinical supporting systems. It supports Continuity of Care Record (CCR), Continuity of Care Document (CCD) and Healthcare Information Technology Standards Panel (HITSP) standards
MedUnison utilizes best practices for data collection, data extraction and data interfacing. The DocSynergy™ EHR has mature data transfer protocols that provide privacy, confidentiality and quality data transfers to and from the EHR utilizing HL7 transactions to external parties, such as labs and pharmacies.
Call 405-271-9900 today to learn how our turn-key solutions can help your organization or click on Learn More.