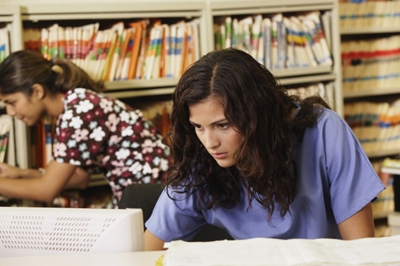 The DocSynergy™ integrated scheduling system provides robust scheduling support not only for "within the organization" scheduling but also for scheduling visits system-wide—such as for specialty visits, or for providers who rotate among several settings.
The scheduling module supports coordination and scheduling of many kinds of patient visits (annual checkup, chronic clinic visits, specialty care, procedures, and mental health) as well as other types of events such as provider availability and vacation time, and resource scheduling (i.e. exam rooms, x-ray machines, EKG or Ultrasound equipment, etc.).
In general, the DocSynergy™ EHR scheduling module provides the ability to schedule custom events of any type (such as patient visits of all types, staffing availability, resource availability, etc.). In addition, statuses can be used to track the progress of any given scheduled event, and the statuses available for each event type are completely customizable. For example, a new patient visit can be "scheduled", "Patient arrived and waiting", "Patient visit completed", "Visit in progress", "Visit complete", or "Patient no-show". A scheduled chart review could have a completely different set of statuses, such as "Pending", "Complete", or "Cancelled".
DocSynergy allows for secure communications between all personnel and outside providers and their staff to coordinate referrals and visits.
Call 405-271-9900 today to learn how our turn-key solutions can help your organization or click on Learn More.